For as long as I can remember everytime I've walked outside into the sun I've sneezed. Everytime! And it can get a little old.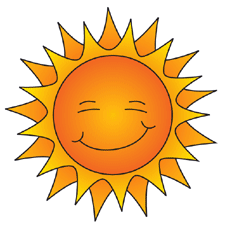 I recently remembered to Google "why do I sneeze in the sun". The answer:
photic sneeze reflex
also known as achoo syndrome.
"Photic sneeze reflex is an autosomal dominant hereditary trait which causes sneezing (due to naso-ocular reflex) when suddenly exposed to bright light, possibly many times consecutively. The condition affects 18-35% of the human population."

[

via

]
My mom always told me there was a name for what I had, but I never remembered to look it up until just the other day. Now I feel better knowing what it's called so when someone asks or makes a comment then I can tell them why I sneeze.
"The number of successive sneezes is usually 2 or 3, but can be up to about 40."
[
via
]
Luckily, I only sneeze 2 or 3 times everytime. I don't know what I would do if it was more than that.
Another random fact: everytime I sneeze I get the goosebumps. Hubs thinks I'm the weirdest person ever. Which I have to admit, I am quite weird.
Anyone else have the achoo syndrome or am I alone here? Share a random fact about yourself with me!